Mrs. Penfire Writes a Letter
Back in October Mr. Penfire and I were both pretty astounded by a segment on the NBC News entitled "Black Americans in 'Cancer Alley' Disproportionately Exposed to Toxic Pollution."https://www.nbcnews.com/nightly-news/video/black-americans-in-cancer-alley-disproportionately-exposed-to-toxic-pollution-94107205554 
This story is all too familiar: A massive conglomerate is using its power and deep pockets to inflict severe damage on a poor community.

The story has been haunting me.

Not just because I was angry and disgusted to see poor people victimized yet again. But because I know that environmental damage does not stop at geographic borders. If we think living at a distance makes us safe, then we are truly kidding ourselves.

For some reason I'm reminded of the poem I had to memorize in high school. (Are high school students still memorizing poetry? ) Do you remember "No Man is an Island" by John Donne? Dating to 1624, it was not written as a poem, but as a meditation. And it is a piece of writing truly worth pondering. For me, the two key lines are: "Any man's death, diminishes me. Because I am involved in mankind." Yes, the language is a bit archaic. A 21st century update might be: "When big corporations hurt "the little guy," they inevitably hurt all of us." Not very poetic. But certainly true.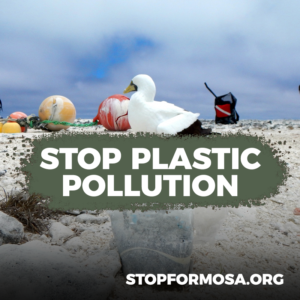 Anyway, at some point over the past couple of weeks, my alter-ego, Mrs. Penfire, took over my computer…as she sometimes does, started pecking away at the keyboard, and found the web site of a local group desperately working put an end to this project. 
She read all about their valiant battle to try to save their community (and its impact on all of us), and decided to write a letter to the editor of The Advocate, Louisiana's pre-eminent newspaper. It's been a week. So far, The Advocate has not published Mrs. Penfire's letter. So I decided to publish it here  myself.  
We should all be doing what we can to help. Because the truth is: the harm done by a massive petrochemical facility goes far beyond the surrounding community. Ultimately, it will harm us all.
Mrs. Penfire's letter
To the Editor:

A friend sent me a fact sheet about the proposed Formosa petrochemical project planned for St. James Parish, and I am horrified.
I live hundreds of miles away. Yet I care very much about Louisiana. Our daughter attended Tulane University in New Orleans and lived there for a while after graduation. We have family nearby. We have visited frequently over the years, and have come to love this part of the country.
Now this region is threatened by a massive complex the size of 80 football fields. Fourteen separate plants would spew 15 tons of dangerous pollution into the air every day—800 tons of toxic, cancer-causing emissions each year, as well as 13 million tons of CO2 emissions. And discharge toxic chemicals into waterways (thereby impacting the water supply of New Orleans' itself). Collateral damage: the desecration of historic burial sites, final resting places of former slaves.
Why?
Jobs? Tax revenue? What good is the money if people are made ill, possibly gravely ill; if fisheries are despoiled; and if emissions also contribute to the global warming that is causing the very land in question to disappear under rising waters?
What in the world are the members of the St. James Parish Council and the Louisiana Department of Environmental Quality thinking? Is someone paying them off?
Formosa has been declared a "serial offender" in Texas; and in Baton Rouge, it has been in violation of the Clean Air Act continually since 2009. "In 2016 Formosa polluted 125 miles of Vietnam's coastline, killing 200 tons of fish and destroying the economies of four coastal provinces." FG LA LLC (Formosa) was not allowed to build this monstrosity in its home country because the Taiwanese government deemed the pollution it would generate to be unacceptable.
In recent months we've all been made painfully aware of the injustices, abuse, and exploitation experienced by minority and poor communities. The minority community of St. James Parish is already living in a place referred to as "Cancer Alley." Clearly, it would be unjust, abusive, and exploitative to further endanger the health of these citizens.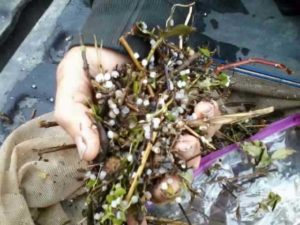 The ultimate irony: Formosa is part of the supply chain for the production of plastics. So not only is this project bad news for the people of St. James Parish. It's bad news. Period. Because, one way or another, plastic is poisoning us all
(At left: Plastic pellets discharged into Cox Creek from Formosa's plant in Point Comfort, Texas.)
I hope the decision-makers who can stop this project will do so. They will be helping protect the residents not just of St. James Parish, but all of Louisiana, and in fact, the entire world.
Respectfully,

M. Penfire
Image in the page header above: Site of Formosa's proposed plastics mega-facility in St. James Parish, Louisiana