The Battalion Artist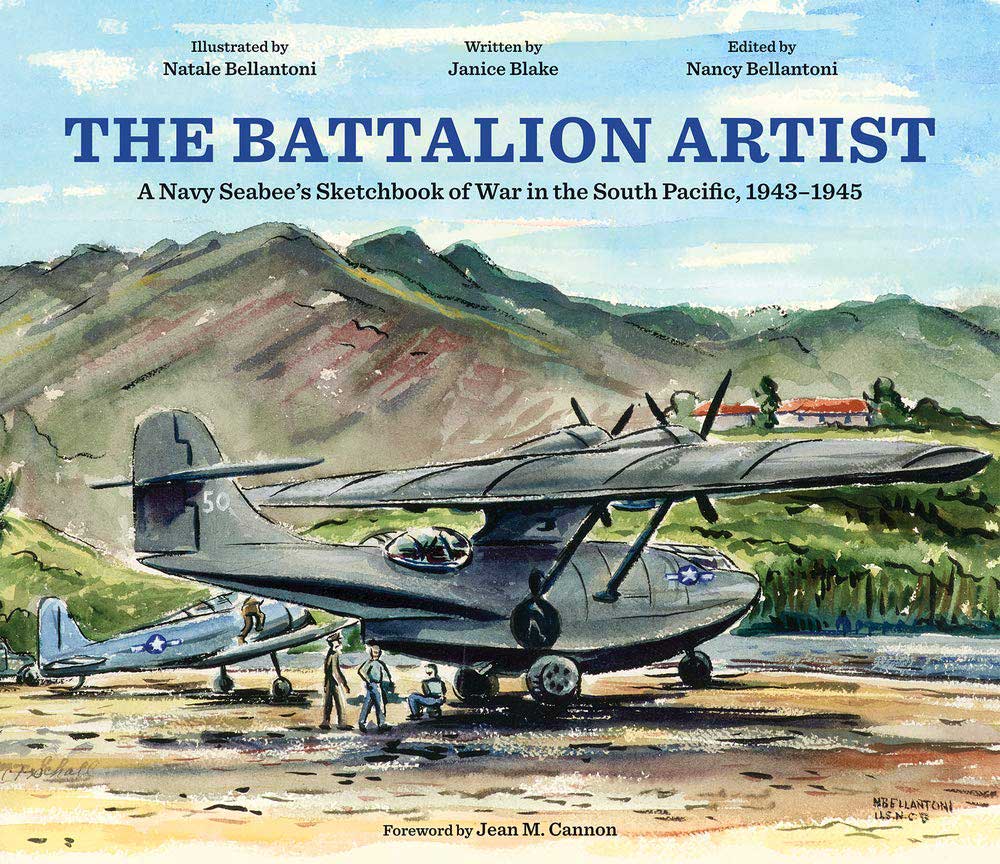 On October 7, 1942, Nat Bellantoni left art school to join the U.S. Navy Seabees. Eight months later he found himself in the South Pacific. Constantly vulnerable to enemy attack, living and working in a bizarre jungle environment, and forever longing for home, he turned to the coping mechanism he knew best. He created a visual diary.
In his sketchbooks, his drawings, his watercolor paintings… and with the hundreds of photographs and documents and the memorabilia he brought back from the South Pacific, Nat Bellantoni created a time capsule for his 3 years, 3 months, and 3 days of active duty during World War II.
In 2012, at his request, Nat's daughter, Nancy and I opened that time capsule. And this book is the result.
Note: Hardcover available at Amazon and Hoover Publishing. Hoover Publishing is also offering a PDF version. Please use links below.